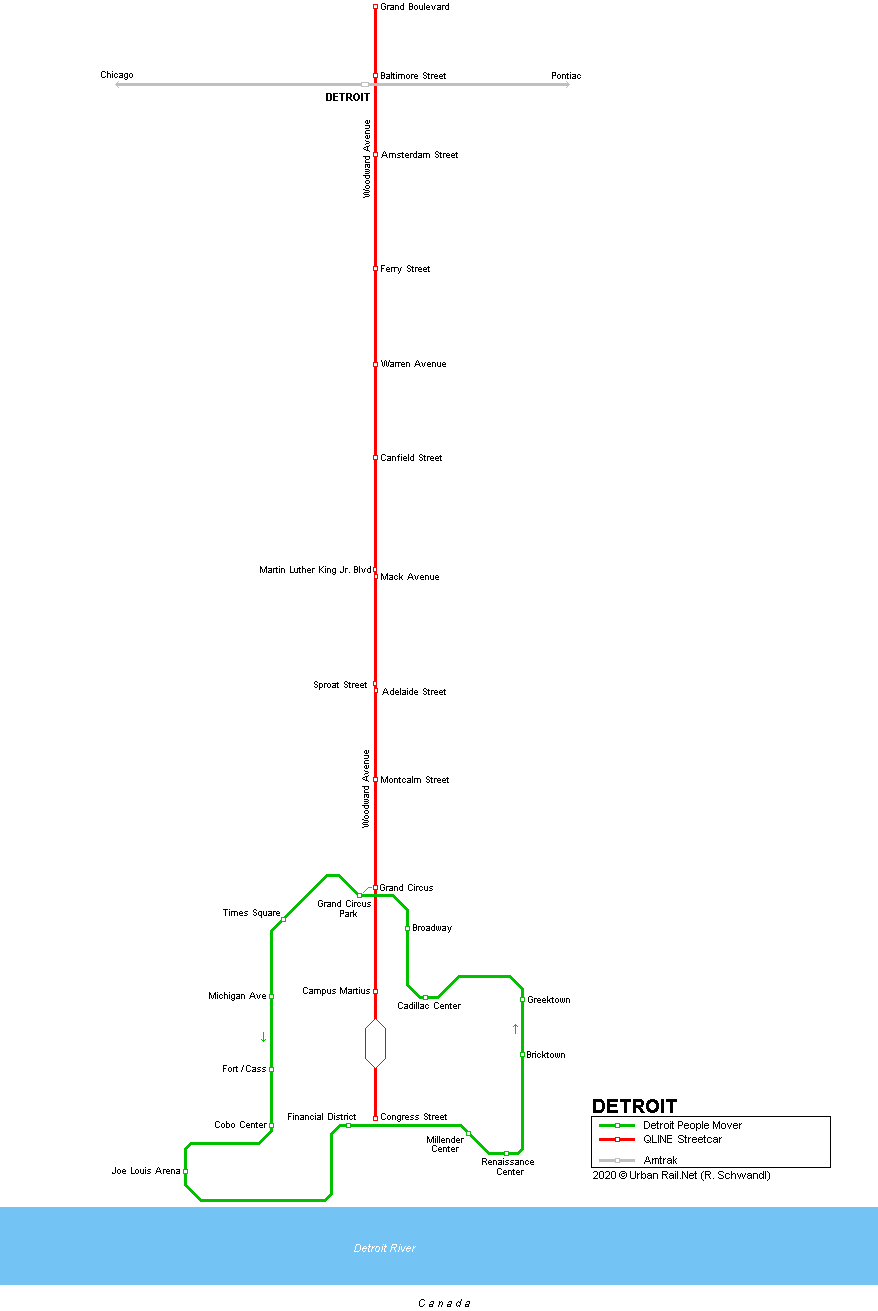 STREETCAR

Detroit - 680,000 inh. (4 million in metropolitan area)

A 5.3 km streetcar line opened on 12 May 2017 along the Woodward Avenue corridor, linking downtown to Amtrak's station. The line is labelled the "QLINE". For project details see MDOT (Michigan Department of Transportation) and M-1 Rail

View track map by Yuri Popov.

PEOPLE MOVER

The Detroit People Mover is a one-direction elevated ring line in downtown Detroit. It is similar to the downtown metromover in Miami and opened on 31 July 1987. One round trip takes 15 minutes (4.7 km - 13 stations) and trains run every 2-3 minutes. Stations are fully accessible to the handicapped and include artistic elements. Several stations are integrated into buildings. The people mover is operated by Detroit Transportation Corporation and was switched to counterclockwise operation on 1 March 2020.

Photos




---

Links

The People Mover (Official Site)

Detroit People Mover at Wikipedia

People Mover Photos at Subwaynut.com

Detroit People Mover Impressions by Andrew Barton (Tunnel Visions)

---

M-1 Rail (QLINE Streetcar)

M-1 Rail at Wikipedia

Our Book: USA - Midwest & South
feat. Detroit

..
2007 © Robert Schwandl (UrbanRail.Net)