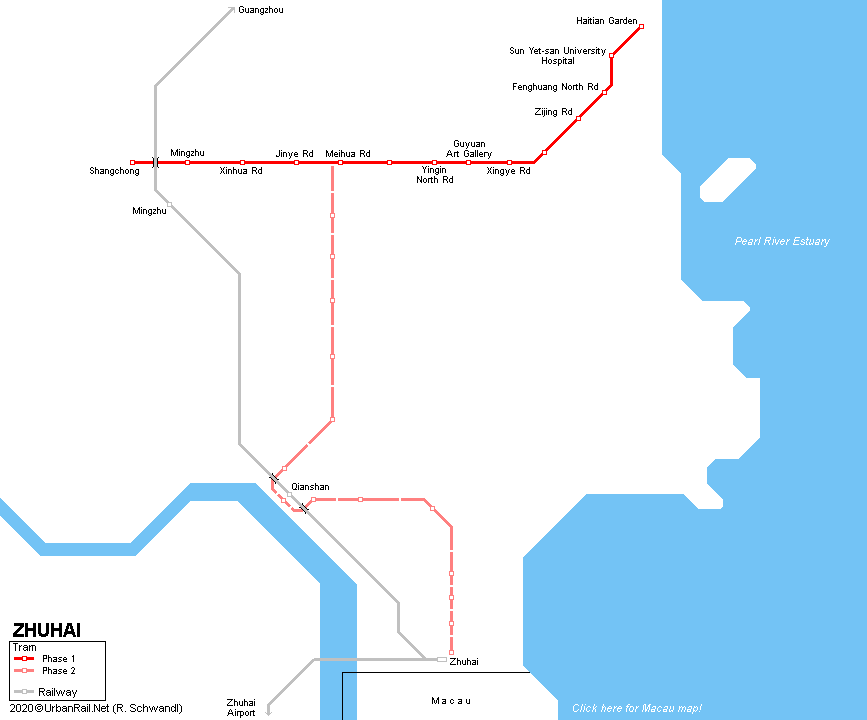 --- Out of service since 22 January 2021 ---
TRAM
Zhuhai is located next to Macao, and some 130 km south of Guangzhou in Guangdong province. It has a population of some 770,000.
A first 8.2 km tram line with 14 stops opened with some delays on 13 June 2017, with a 10.2 km southern branch planned. The line uses AnsaldoBreda's TramWave catenary-free power supply system and is operated with Sirio tram vehicles.
Since 22 Jan 2021, out of service due to unreliable technology and low ridership!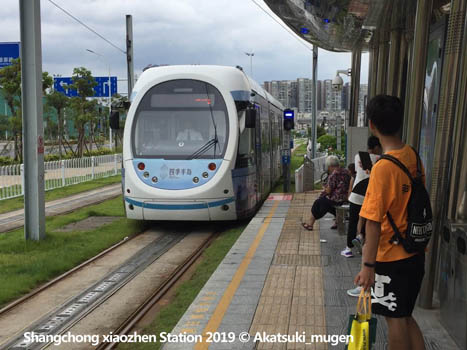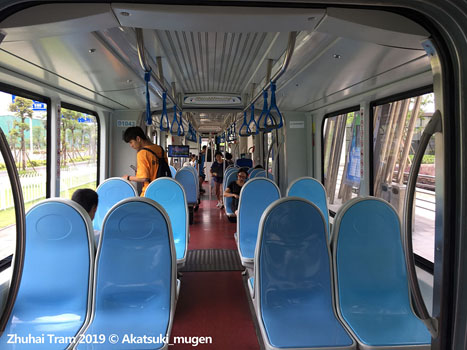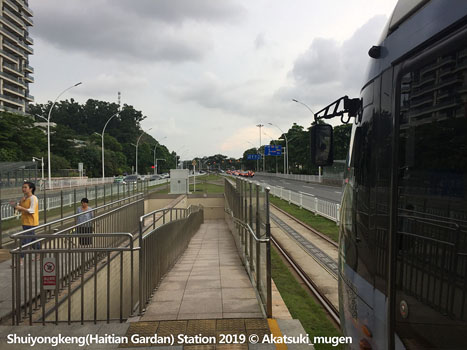 Projects
Links
Zhuhai Urban Transportation (Official Site)
Trams in Zhuhai at Wikipedia
2014 © Robert Schwandl (UrbanRail.Net)