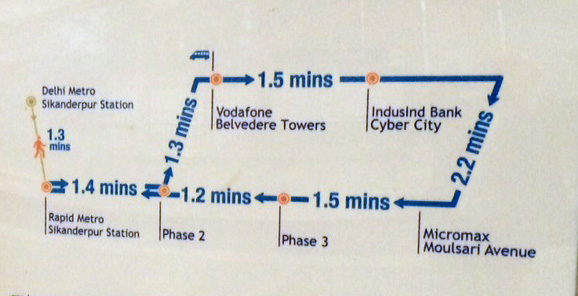 Rapid Metro Gurgaon

Actually a feeder line for the extensive Delhi Metro, the Rapid Metro Gurgaon is a 5.1 km elevated standard-gauge mostly single-track loop line, which runs from Sikanderpur Metro station on Delhi Metro's Yellow Line, to serve Gurgaon CyberCity.
The system was built as a Siemens turnkey project and started regular service on 14 Nov 2013. (Official Website)
Construction of a second phase (7 km, 6 stations) along Golf Course Road began in 2013 for opening in July 2015 - see Delhi Metro map!
Photos
Links
2016 © Robert Schwandl (UrbanRail.Net)