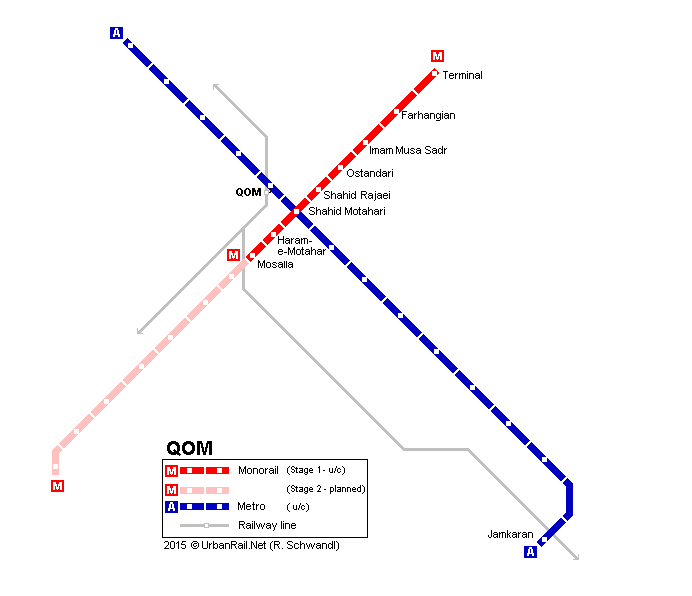 System
Holy city of Qom (Ghom), located 150 km south of Tehran, with almost 1 million inhabitants.
First 6.2 km stage of straddle-beam monorail line under construction (7 stations).
Rolling stock provided by Italian Furnò Costruzioni Ferroviarie SpA: 20 driver-operated 4-car units (56 m long), to be increased to 36 in second stage.
History
Projects
Links
---
2006 © UrbanRail.Net by Robert Schwandl.