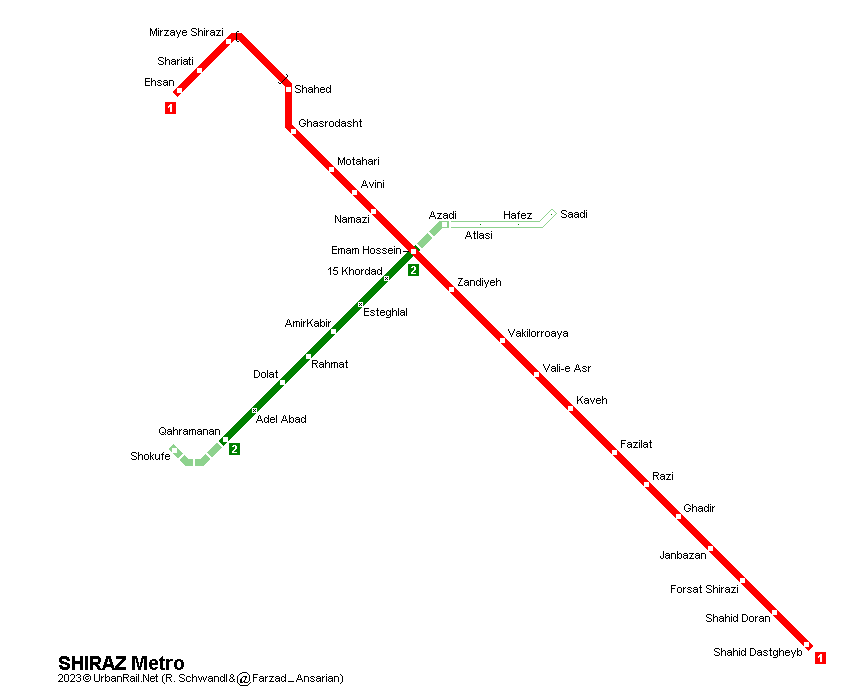 System
Shiraz has some 1.3 million inhabitants and lies in the southwest of Iran, about 500 km south of Tehran. It is the capital of the Fars province.
When finished, Line 1 of the Shiraz Metro will be 22.4 km long and will connect Gol-e-Sorkh Square to Ehsan Square. There will be 20 underground stations and one station above ground (Chamran Bridge).
For the southern 15 km, two separate tunnels with a diameter of 7 m are being constructed, the rest is being built as a double-track cut-and-cover tunnel. Between Chamran Bridge and Mirza Koochak Khan Sq., the line is at grade. Stations in shallow sections have side platforms, and deep-level stations have an island platform.
History
11 Oct 2014: L1 Ehsan - Namazi
05 May 2015: Shahed station
11 Feb 2016: Motahari station
28 Aug 2016: Avini station
20 Apr 2017: Namazi - Zandiyeh (without intermediate stations)
22 Aug 2017: Vali-e Asr - Shahid Dastgheyb (with intermediate stations Fazilat and Shahid Doran) (10.5 km)
07 Dec 2017: Razi station
11 Feb 2018: Janbazan station
15 Mar 2018: Kaveh station
13 Oct 2018: Ghadir & Forsat Shirazi stations
10 Feb 2019: Emam Hossein station
27 Aug 2020: Vakilorroaya station
Photos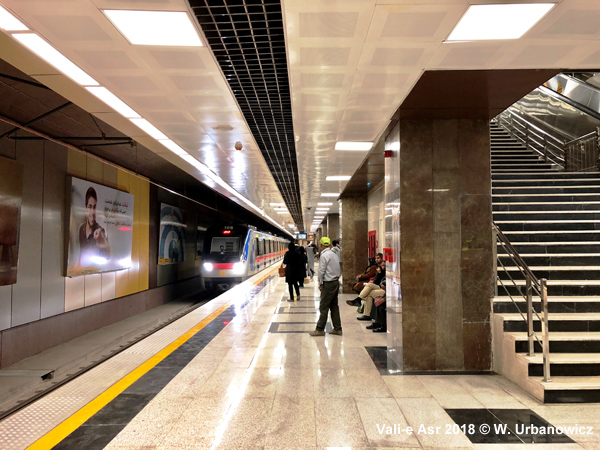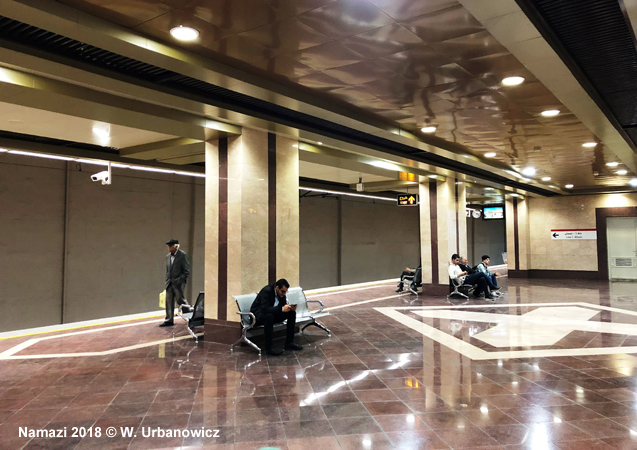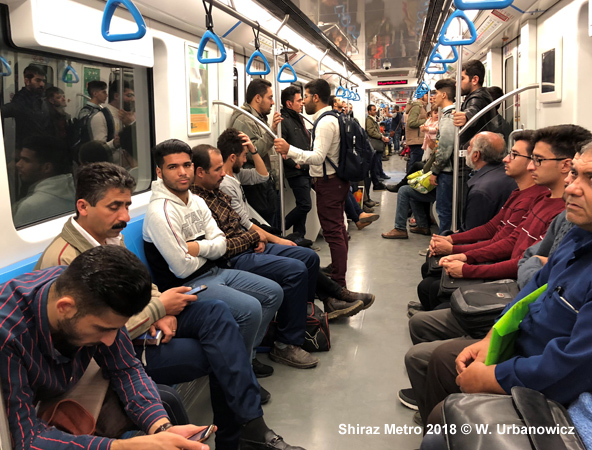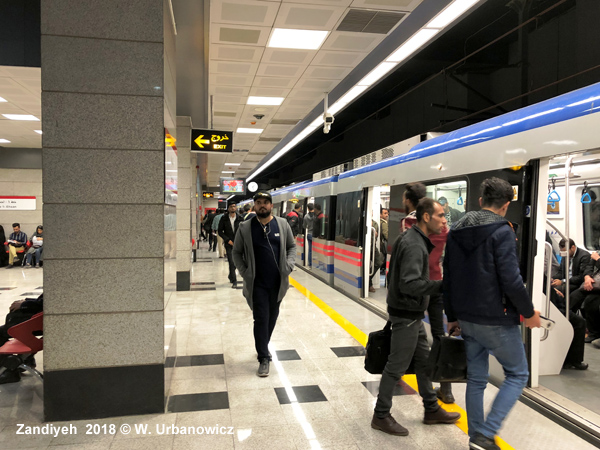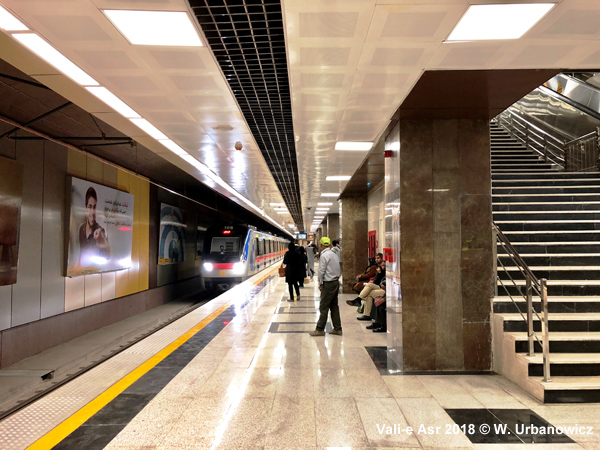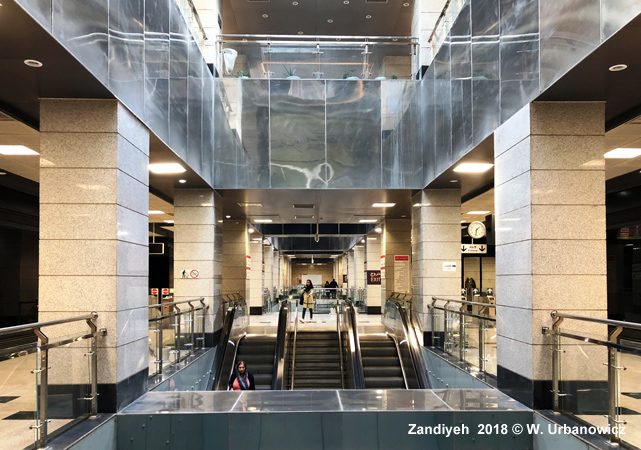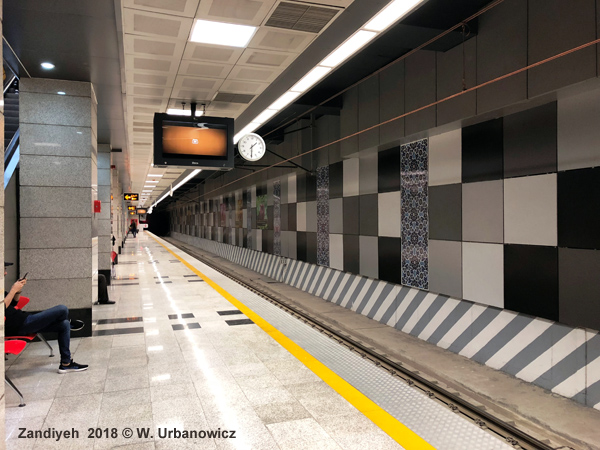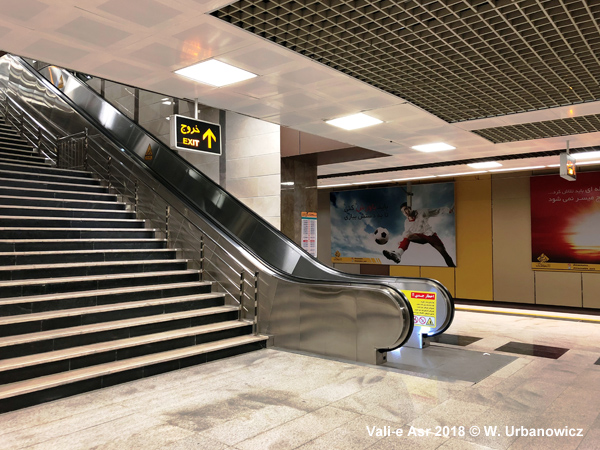 Projects
The 15 km Line 2 will intersect with Line 1 at Emam Hossein Square. Construction of the first 11 km section started in Jan 2014.
Line 3 will be 16 km long and run from Mirza Koochak Khan Sq. on Line 1 to Sadra New Town. The first 4 km section will be in a shallow tunnel, and the rest at grade. There will be four underground and four surface stations. At the terminus it will provide transfer to the mainline railway at Golestan Town.
Links
Shiraz Metro - Official page
Shiraz Metro at Wikipedia
---
2006 © UrbanRail.Net by Robert Schwandl.