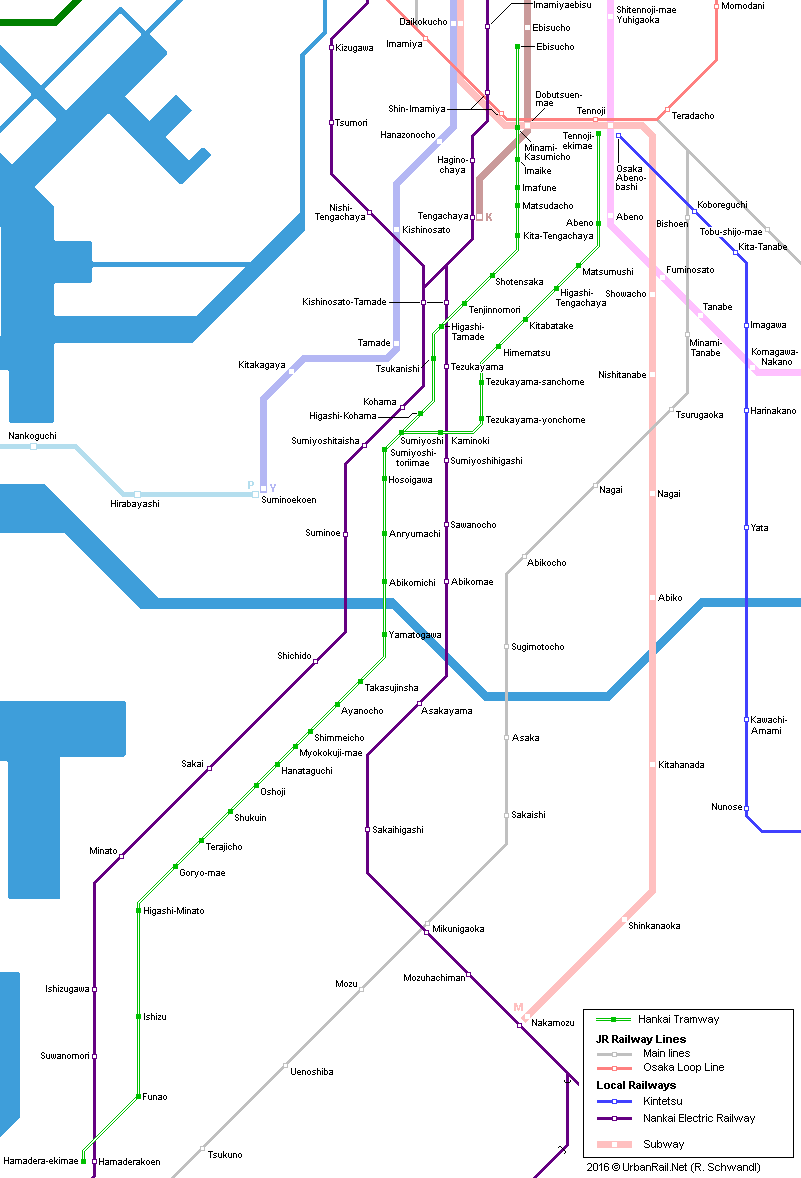 Click on map to expand to full size including all subway and railway lines in the Osaka metropolitan area!

TRAMWAY
"Hankai Tramway" in southern districts of Osaka
- 18.4 km
- 2 lines:
Hankai Line (Ebisucho - Abikomichi) 6.2 km
Uemachi Line (Tennoji-ekimae - Hamadera-ekimae) 13.8 km
31 Jan 2016: short branch (200 m) from Sumiyoshi to Sumiyoshitaisha station abandoned.
Photos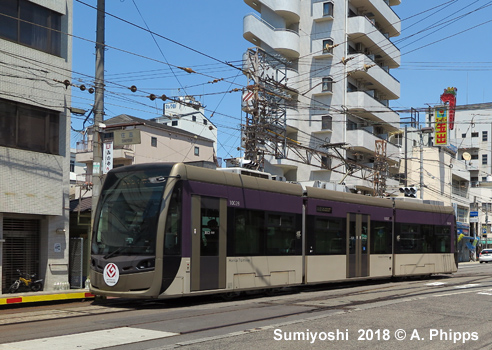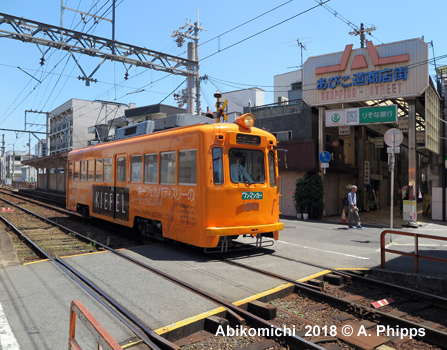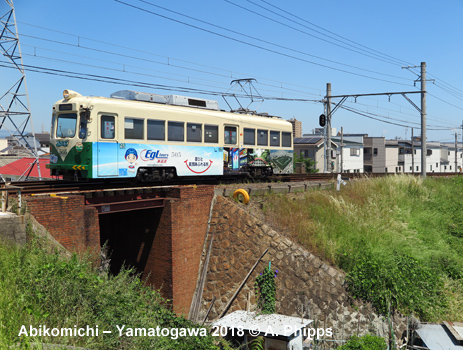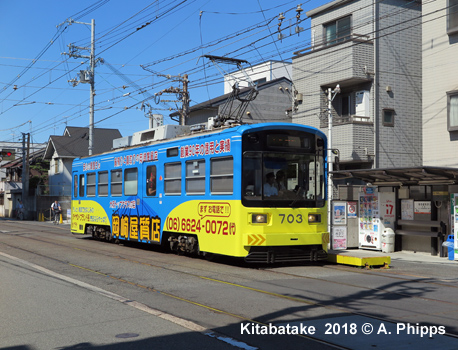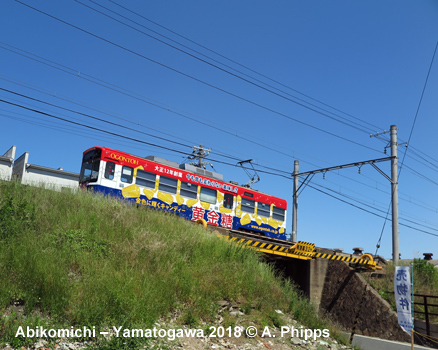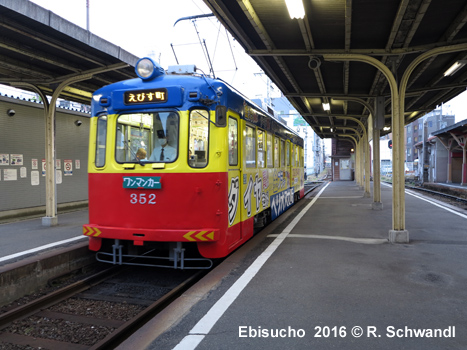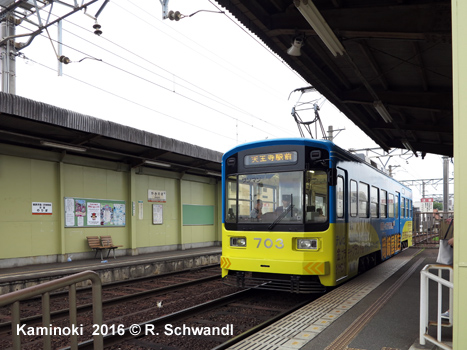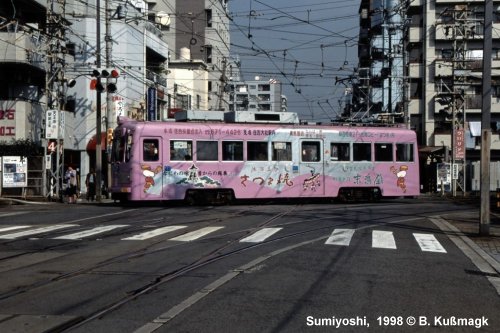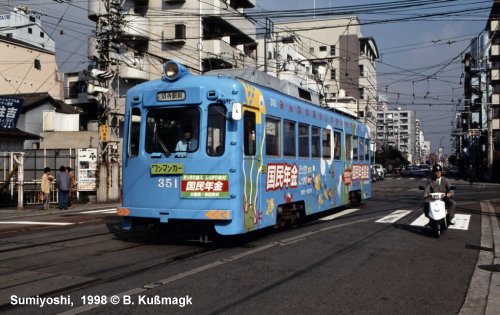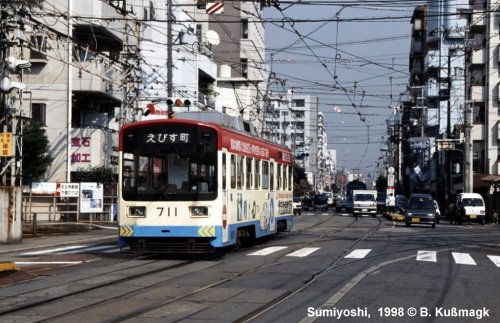 Links
Hankai Tramway Official Website
---
Hankai Tramway at Wikipedia
Book
Andrew Phipps & Robert Schwandl:
METROS & TRAMS in JAPAN - Vol. 3: West & South
Osaka - Kyoto - Kobe - Okayama - Hiroshima - Kitakyushu - Fukuoka - Nagasaki - Kumamoto - Kagoshima
The third volume of our trilogy about urban rail systems in Japan covers all the systems in West and South Japan, from the metros in Osaka, Kyoto and Fukuoka to the different special transit systems like monorails and people movers, and to the numerous tramways, including Japan's largest network in Hiroshima. As usual, the book is illustrated with a large number of recent colour photos and detailed network maps.
Text: German & English; 160 pages, ca. 300 photos; Detailed network maps
Oct 2018 - ISBN 978-3-936573-54-1
2011 © UrbanRail.Net by Robert Schwandl.