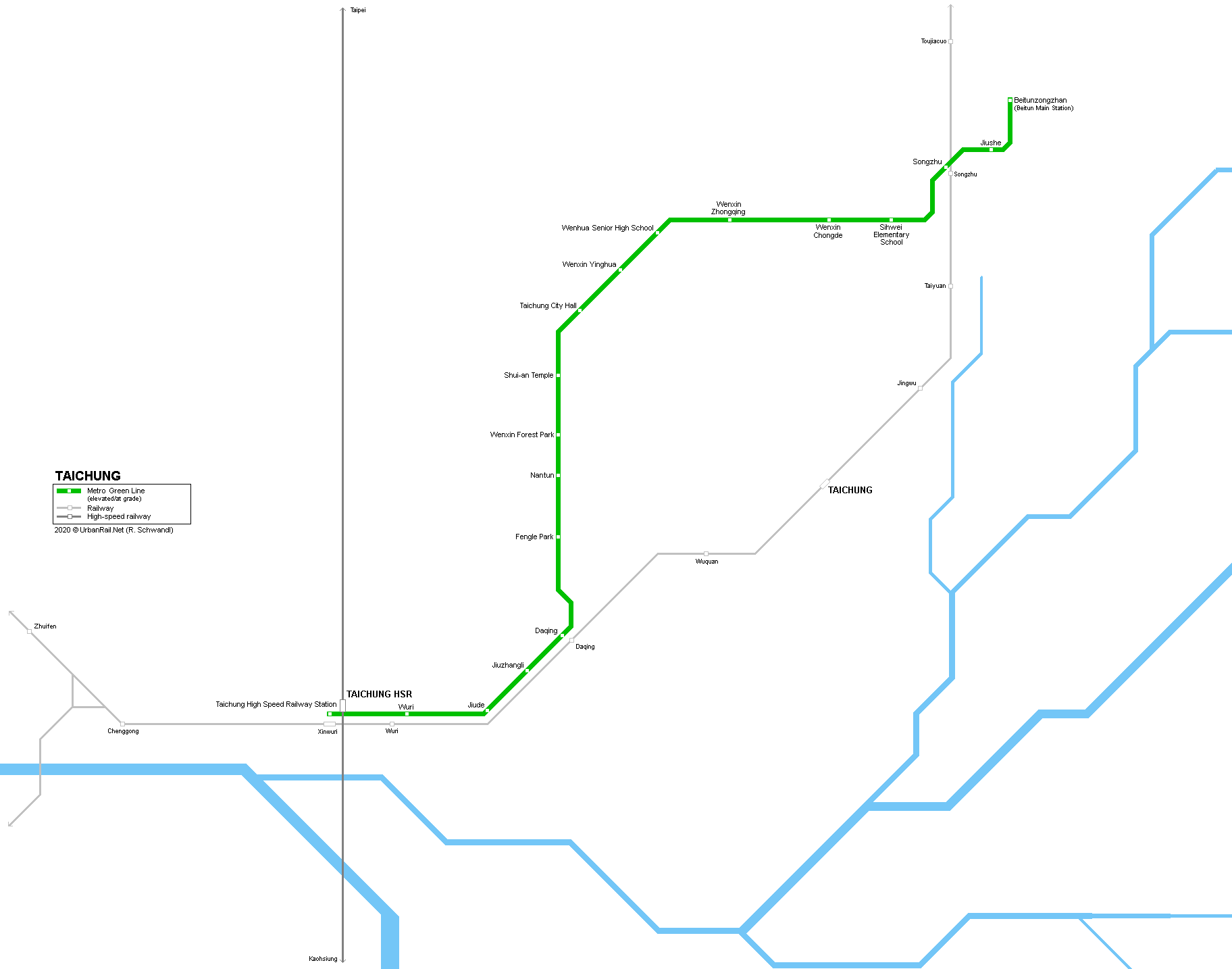 METRO
Taichung City lies on the central plain of Taiwan, about halfway between Taipei (150 km) and Kaohsiung (175 km). With 2.8 million inhabitants it is now the second largest city in Taiwan.
Green Line
Taichung is the fourth city in Taiwan to operate a Metro (after Taipei, Kaohsiung and Taoyuan). The Green Line was initially known as the Wurih-Wunsin-Beitun Line with construction beginning in October 2009. The system opened 11 years later on 16 November 2020, and is operated by Taichung Rapid Transit Corporation. Running from the northeast to the southwest of the urban area, the Green Line connects to both standard and high-speed rail stations in the city. The metro has 1435 mm gauge and uses 750V DC third rail power supply. It is fully elevated (mostly encased) with the exception of the two terminal stations which are at grade. Driverless Kawasaki 2-car trains run 5/8 min headways with the journey taking 36 mins.
16 Nov 2020: Beitunzhongzhan – Taichung High Speed Railway Station (17.0 km) [limited free trial service initially 07:00-20:00]
21 Nov 2020: Trial service suspended and start of revenue service postponed due to technical problems!
25 Mar 2021 - 23 Apr 2021: Free trial service resumed
25 Apr 2021: Beitunzhongzhan – Taichung High Speed Railway Station (17.0 km) Start of regular commercial service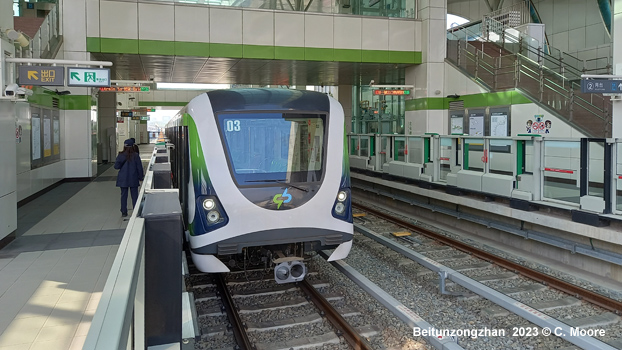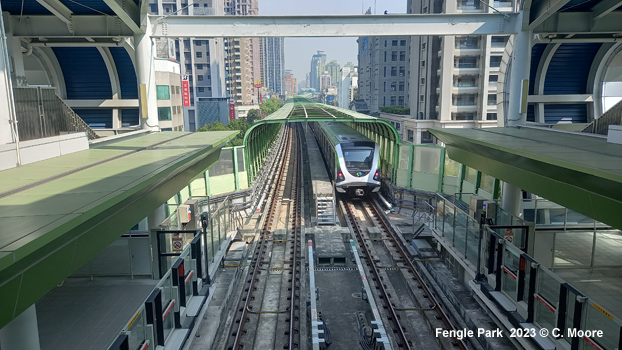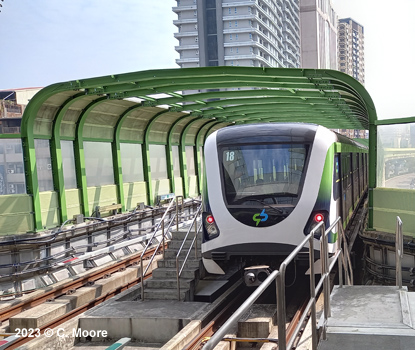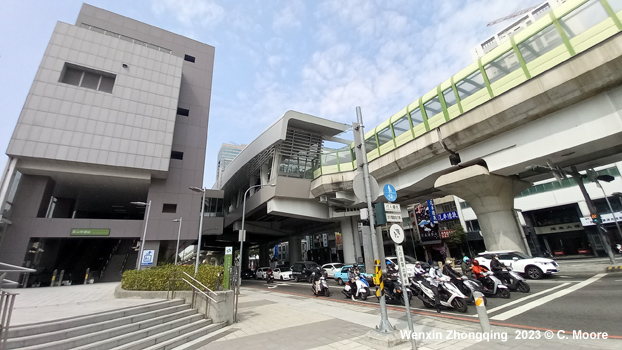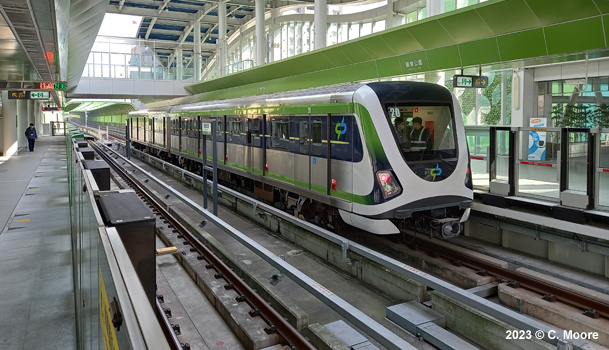 Projects
Besides an extension to the Green Line, the Blue, Purple and Orange Lines are planned (see map by Chu Yusheng) [Project Website]
..
Links
Taichung Mass Rapid Transit Corporation (TMRT - Official Website)
Taichung Metro at Wikipedia
Video - Aerial views of route and stations: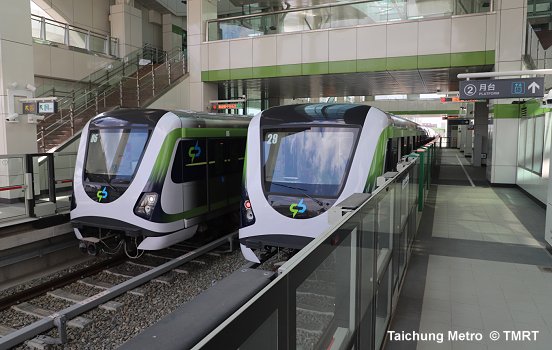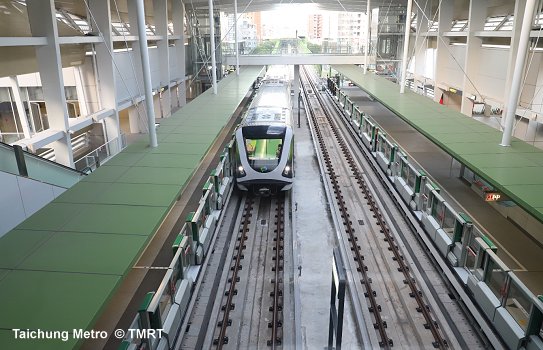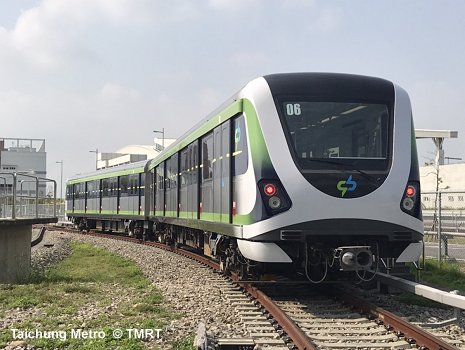 2019 © Robert Schwandl (UrbanRail.Net)