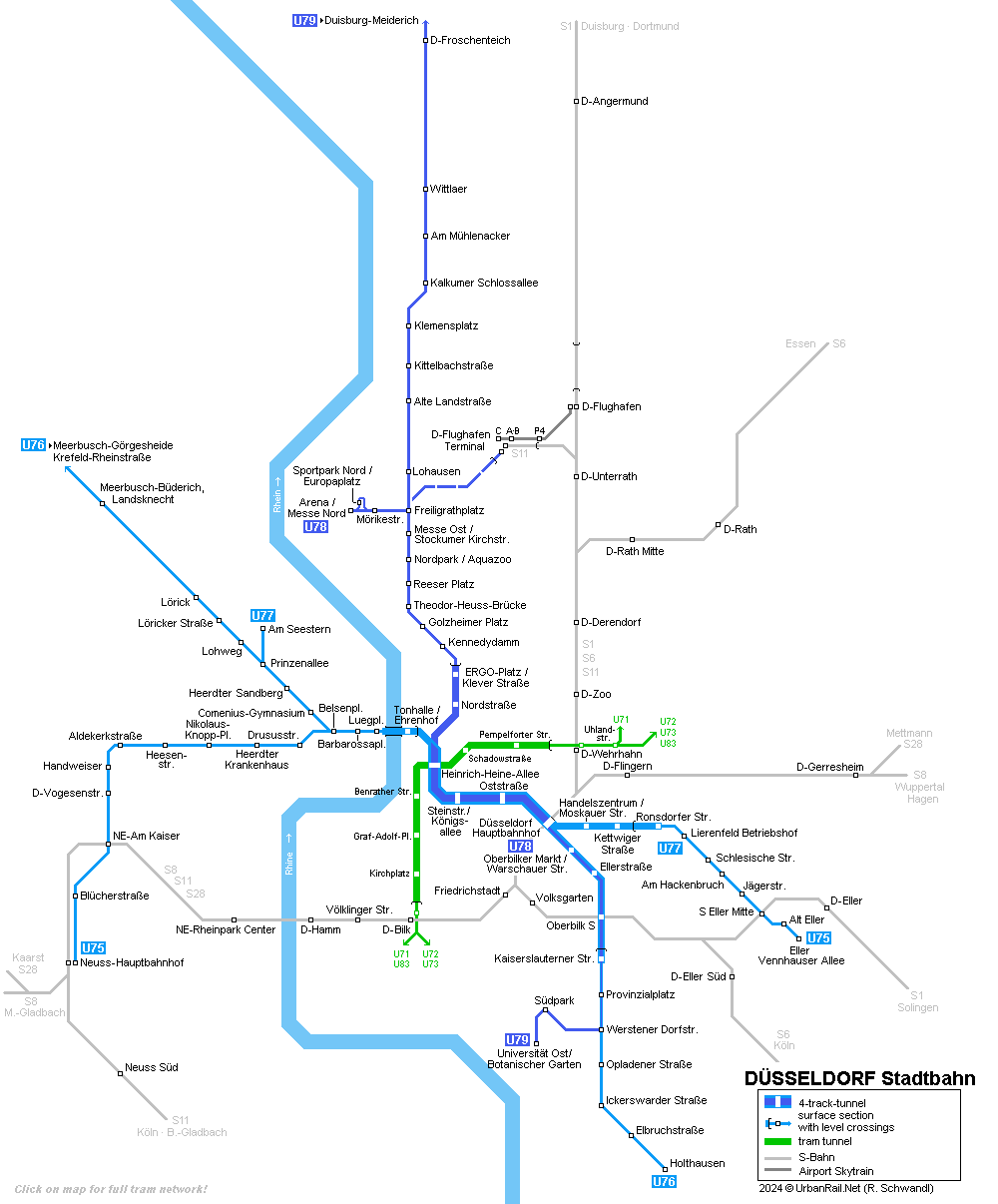 System
Düsseldorf has 605,000 inhabitants and is the capital of the German Bundesland North-Rhine Westphalia. Extending on both sides of the river Rhine, Düsseldorf was included in the general 1970 Stadtbahn network designed for the Rhine-Ruhr area. For the city of Düsseldorf this project included mainly one 4-track east-west tunnel through the city centre which would split into two branches east of the central station (Düsseldorf Hauptbahnhof). One branch continues east towards Düsseldorf-Eller and the second (2 km) runs southeast to Düsseldorf-Oberbilk and further south along the existing route to Holthausen. North of Heinrich-Heine-Allee the central trunk route also splits into two branches, one crosses the river Rhine on the Oberkassel Bridge towards Neuss and Krefeld, and the other one continues underground to Victoriaplatz/Klever Straße and then on the surface along the upgraded route of interurban tram line D towards Duisburg. Now there are 11 underground Stadtbahn stations in Düsseldorf, plus six on the underground tram route.
Apart from the Stadtbahn, Düsseldorf maintains a large network of tram lines. Along some sections on outer branches, trams and Stadtbahn trains share tracks.
History of Tunnel Sections
04 Oct 1981 - Nordstraße - Klever Straße (1.6 km)
07 May / 06 Aug 1988 - Nordstraße - Düsseldorf Hauptbahnhof and branch to Tonhalle and Rhine bridge (6.2 km)
26 Sept 1993 - Düsseldorf Hauptbahnhof - Kettwiger Straße - ramp - Ronsdorfer Straße (1.7 km)
16 June 2002 - Düsseldorf Hauptbahnhof - Oberbilk S - ramp - Kaiserslauterner Straße (2.1 km)
20 Feb 2016: so-called "Wehrhahn"-Line - a cross-city tram tunnel, between S-Bahn stations Wehrhahn and Bilk (3.4 km with 6 underground stations) - Click here for Düsseldorf tram system and here for Wehrhahnlinie photo gallery!
Photos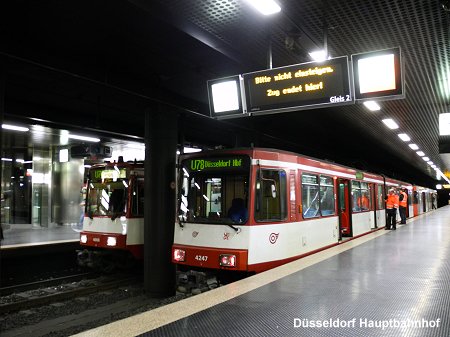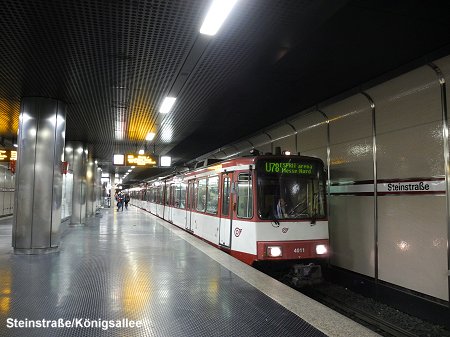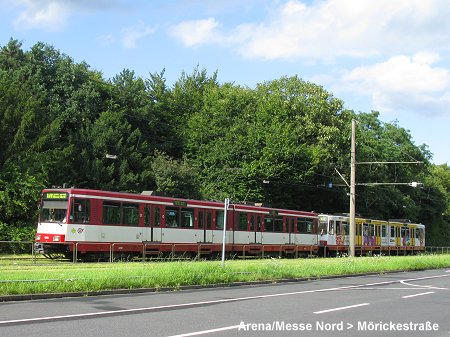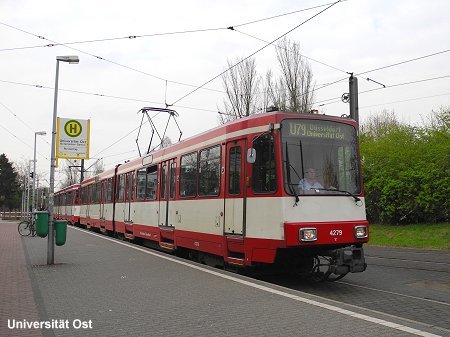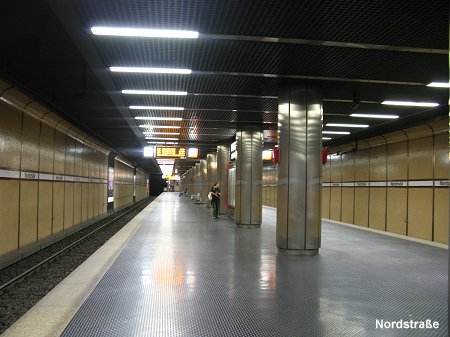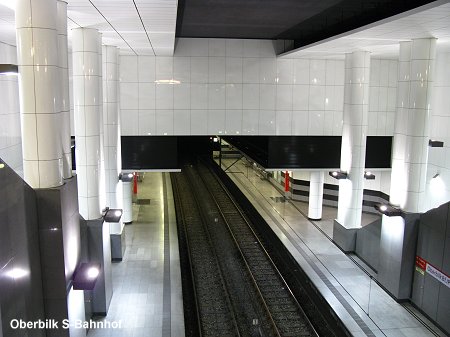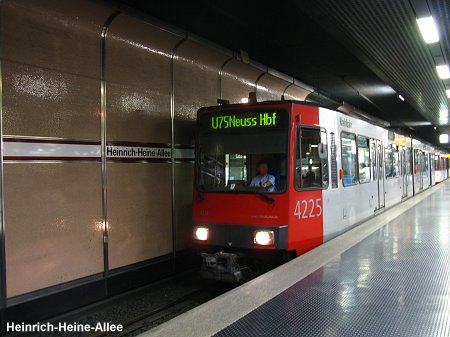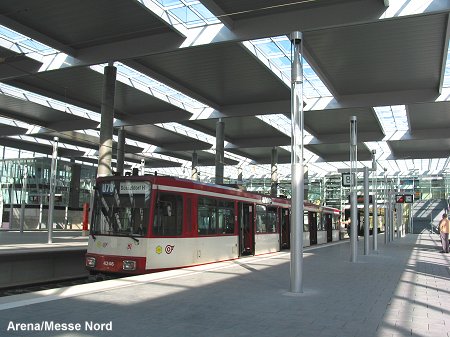 Links
Rheinbahn (Official Page)
Wehrhahnlinie (Official Project Site)
Stadtbahn Rhein-Ruhr by Jochen Schönfisch
Linie D - Arbeitsgemeinschaft historischer Nahverkehr Düsseldorf e. V.
Düsseldorf Track Map at gleisplanweb.de
Your webmaster's personal impressions of Urban Rail in Düsseldorf (Feb. 2016)
Books
---
Robert Schwandl:

- Summer 2016, Berlin, ISBN 978 3 836573 49 7.

- Detailed colour maps for more than 50 German tramway cities, illustrated with numerous photos - More details

Robert Schwandl:

Schnellbahnen in Deutschland
Metros in Germany

- April 2007, Berlin, ISBN 978 3 836573 18 3

- Anything you need to know about German metro and light rail systems, with detailed maps and hundreds of colour photos; 192 pages; Text German and English - More details
---
Volkmar Grobe: Stadtbahn Düsseldorf. - Von den Anfängen des spurgeführten Verkehrs zur städteverbindenden Schnellbahn. - EK-Verlag, ISBN 978 3882558487
---
2004 © UrbanRail.Net by Robert Schwandl.