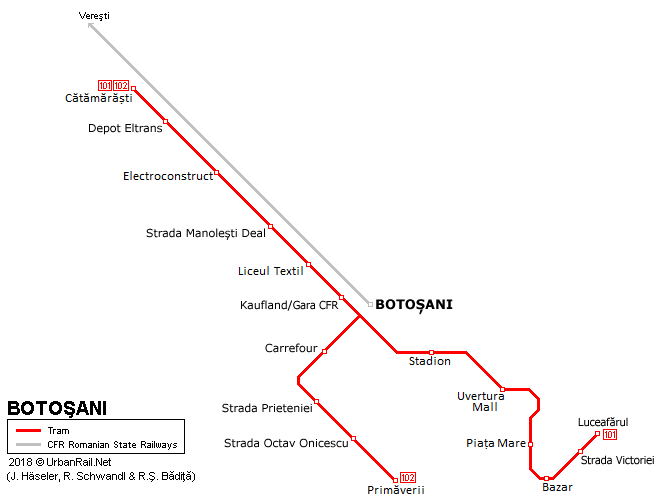 Botosani tram out of service as of 31 July 2020!

System

Botosani, in northeastern Romania (120,000 inh.)

Tramway
- operated by S. C. ELTRANS S. A.
- 1435 mm gauge
- network length ~7 km
- 2 lines

31 July 2020: all trams replaced by bus service! Initially meant to be temporary until the network has been modernised and new trams have arrived, but in March 2022, the City announced that electric buses would be the option for the future. As the Romanian government has placed a joint order for various tramway cities (9 vehicles for Botosani), the decision may be revoked ....


Photos

Official Website

Other Links
---
2011 © UrbanRail.Net by Robert Schwandl.