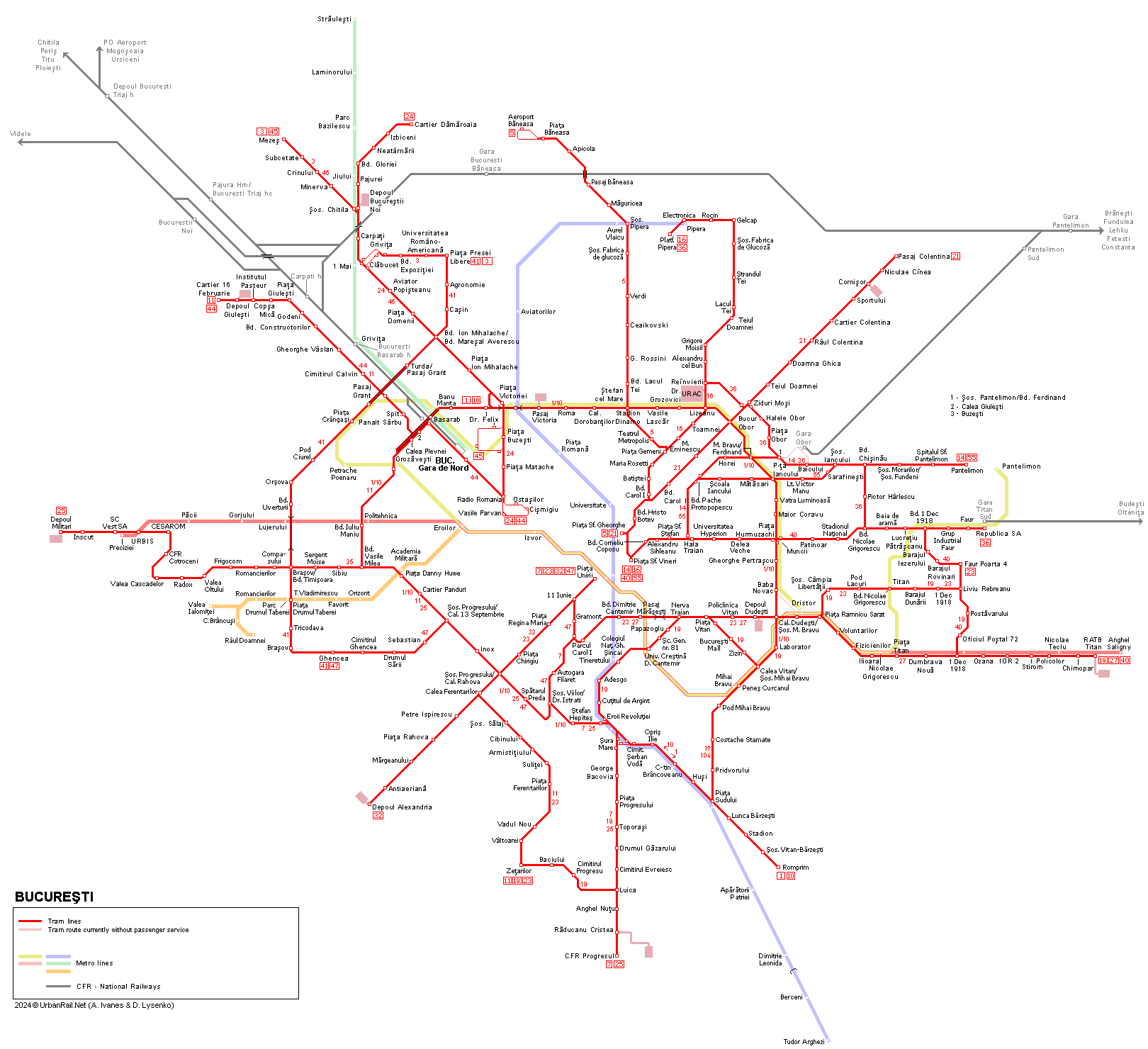 Click on map to expand!

Tram

Romania's capital Bucharest lies in the southern part of the country, about 70 km from the Bulgarian border and 225 km from the Black Sea. The city has about 2.3 million inhabitants.

Bucharest Tram system

- operator: RATB
- 24 routes
- network length: 143 km double track
- 1435 mm gauge
- fleet: 506 vehicles: 352 V3A -17 V2A -11 Bucur 1 (V2A-T) - rebuilt from scrapped T4R's -1 Bucur LF -116 Tatra T4R

Photos

Photos unless otherwise stated, courtesy of ratb.stfp.net

Links

STB SA - Societatea de Transport Bucuresti (Official Site)

Bucharest Tram at Wikipedia [click Românâ for more details]

Click on map to expand (1MB)!

Thanks to Andrei Ivanes!
---
2009 © UrbanRail.Net by Robert Schwandl.